Imperial Oil Christmas staff party in Calgary

Imperial Oil Christmas staff party in Calgary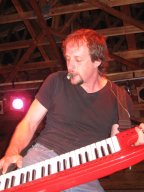 Psam Frank performing at Smithers Fall Fair, in front of a home crowd
Psam invited to sit on Johnny Cash's original tour bus. The TV behind Psam hadn't worked for years, and Johnny insisted on not getting it repaired.
Rick with W.S. Holland, Johnny Cash's original drummer, now touring with the Tennessee Three, a tribute to Johnny Cash
W.S. Holland signing Jake's guitar next to where DJ Fontana, Elvis's original drummer, had signed it.
Two months of touring with this bus made for some good memories
Beverly Mahood backstage with our drummer Rick after we shared the stage with her at Calgary Stampede
Chris and Jake's interlude
: Jake balancing an expensive guitar on his head